DON'T LET
a Simple Roof Repair
Turn into a Large Expense!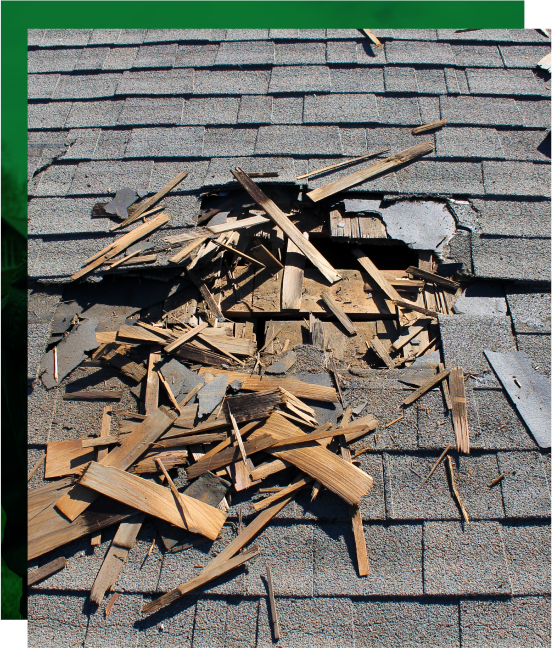 Even if you regularly inspect and maintain your roof, eventually you will experience some form of damage. Most of us realize that something is wrong with our roof when we notice a leak or a few blown-off shingles.
While there is always the temptation to climb onto the roof and try to do the roof repair yourself, you run the risk of damaging your roof further – or even injuring yourself. Roof repairs aren't as simple as they may seem.
When it is time to fix an issue with your roof, work with a trusted roofing company that has the experience to get the job done right and extend the life of your roof for years to come: Bright Side Roofing.
Always Look,
on the Bright side
Since the 1990s, Bright Side Roofing has been assisting home and business owners with their exterior projects – everything from roof replacement and repairs to window and siding installation. Our installers are some of the most knowledgeable in the business, and we'll always treat your property as if it were our own. We offer superior warranties and take pride in providing you with the best customer service. We have the tools and materials to do the job right, and we stay up to date with the latest technological advances.