No one counts roof replacement as their favorite home improvement project.
We understand that most of us dread the day when it's time to get a new roof. However, working with an expert roofing contractor that fully understands the process can make the experience as stress-free as possible.
Bright Side Roofing has been in business since the 1990s. With decades of experience, we have worked on nearly every type of roofing system and have the knowledge and experience to overcome any hurdle that we may encounter. Whether you need simple repairs to your home roofing system or a full-on-roof replacement for the flat roof on your business, we can handle it.
No one wants to install a roof on your property only to realize after installation that it doesn't match the exterior. We take the guess work out of choosing the right roof by offering a Virtual Remodeler (from GAF).
There are hundreds of roofers around, each promising different services and guarantees on their workmanship and products. Few, however, have the recognition from both top manufacturers and customers. Bright Side Roofing is well known in the state of Delaware because of our expert services, our superior customer service, and our product warranties. We also take the time to get involved in our community because we understand the importance of improving the lives of our neighbors.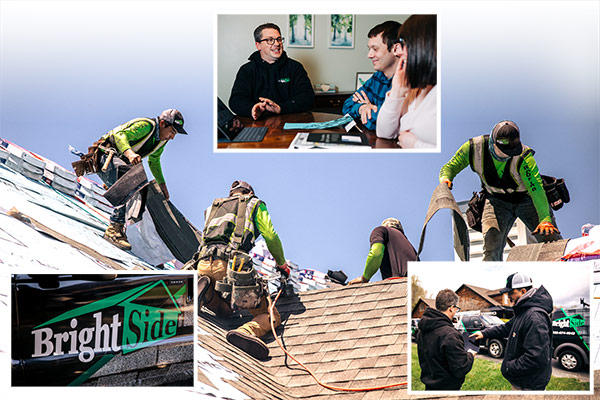 Check out Bright Side's
Lifetime Roofing System from GAF
Bright Side's System includes all the accessories necessary to guarantee your home will stay dry and beautiful for a Lifetime!