EXTEND THE LIFE
of your roof up to 15 years!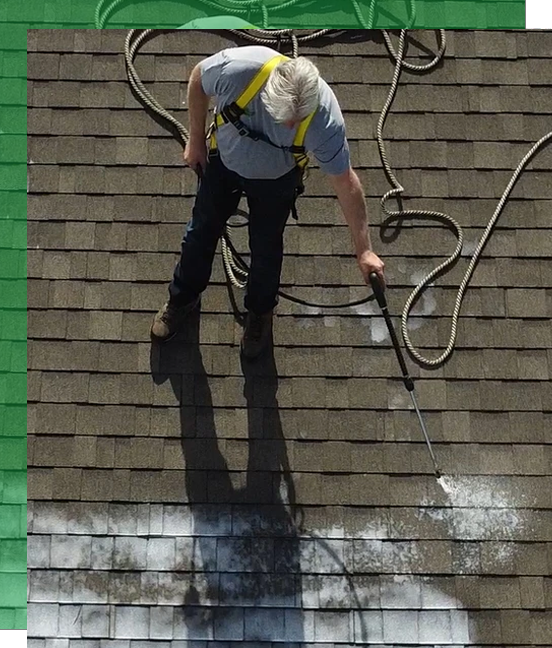 Asphalt shingles are prone to drying out and losing their essential oils, which leads to brittleness and a shortened lifespan. As your shingles age over time, your shingles' granular coating begins to wash off and starts to lose its ability to hold the granular in place… thus, leaving it exposed to cracking and failing.

Our rejuvenation treatment is a bio-based, environmentally friendly rejuvenator that has been rigorously lab-tested and field-proven to replace oils in asphalt shingles which helps them last considerably longer.
We first refresh your roof with a softwash. This important step in our process helps remove any growth from moss or algae from your roof.
Next, we apply our rejuvenation treatment to your roof's shingles.
Finally, we make repairs to any part of your roof that may need additional correction… like pipe or chimney flashing or missing shingles.
Always Look,
on the Bright side
Since the 1990s, Bright Side Roofing has been assisting home and business owners with their exterior projects – everything from roof replacement and repairs to window and siding installation. Our installers are some of the most knowledgeable in the business, and we'll always treat your property as if it were our own. We offer superior warranties and take pride in providing you with the best customer service. We have the tools and materials to do the job right, and we stay up to date with the latest technological advances.