Why Choose BRIGHT SIDE for
Your Next Project?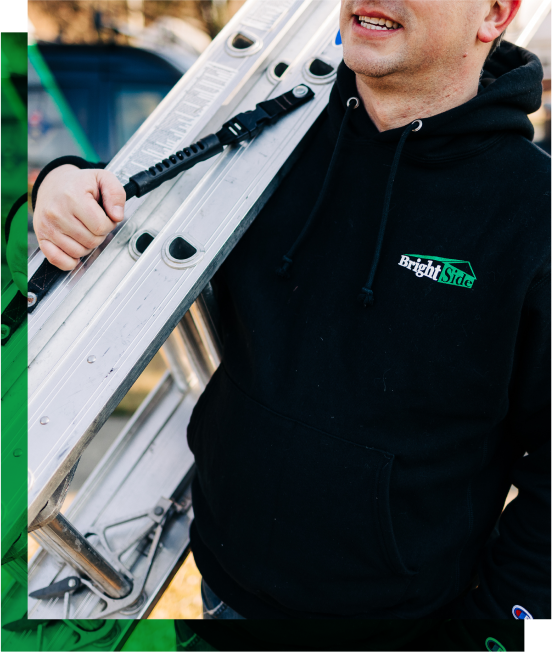 We're an Experienced and Dedicated Roofing Company and Exterior General Contractor
Anyone can do the work of a roofer or general contractor, but that doesn't mean that they stand by their finished product. In fact, many companies will offer you substandard products to pad their bottom line. At Bright Side, we only offer quality products, which are backed by some of the best warranties in the business.
We know that many customers come to us not knowing exactly what they need. That's why we take a consultative approach, ensuring that you find the right product for both your requirements and your budget. We are committed to providing superior customer service throughout every phase of the project.
We also offer financing to qualified customers. Contact us to learn more about our financing options.
While there may be hundreds of companies offering you their services, few will back up their products and services with advanced warranties. At Bright Side, we know that we have some of the best installers in the business, and we're not afraid to provide you with superior guarantees.
We are proud to offer the GAF Golden Pledge® Limited Warranty, which provides our customers with a 50-year warranty that covers 100% of material defects and a 25-year warranty on workmanship. This means that if anything goes wrong with the product or workmanship within the warranty time frame, we'll come back and fix it for free – guaranteed!
We have been acknowledged by industry leaders with the following awards: