Get Performance & Curb Appeal with timberline™Solar

THE WORLD'S FIRST NAILABLE SOLAR SHINGLE
Beautiful Styling, Big Energy Savings
Why not make your new roof a solar roof? Introducing Timberline Solar™, featuring the world's first nailable solar shingle. Brightside offers the Timberline Solar™ from GAF Energy, a roof that generates clean energy, looks great, and can pay you back over time as it powers your home (and reduces your electric bills!). 
These shingles are innovative, but don't just take our word for it. Timberline Solar has received three awards from the leading consumer technology association in the world, the CTA.
Consider these benefits:

Sleek, low-profile solar panel design

High-output panels deliver optimal performance

Direct installation – no exposed wires or racks

Flashing system virtually eliminates the risk of leaks

Get Certified Installation of Solar Roofing
Timberline Solar™ can supply your home with electricity every day, every hour the sun is shining.
And while we don't want to talk tech jargon, it's met some industry-leading standards such as UL 7103 certification, which means it's been through rigorous testing from an independent certification company that's been around for over one hundred years.
We're committed to the quality of our product.
As a GAF product, the Timberline Solar™ system is eligible for the GAF Golden Pledge® Limited Warranty and Timberline Solar™ Addendum, which cover manufacturing defects and misapplication of both the Timberline Solar™ System and your shingle roofing system. 
These warranties are only available from a GAF Master Elite® Certified contractor and a GAF Solar Elite Contractor™ like Bright Side Exteriors. To determine if your home is a good candidate for the GAF Timberline Solar™ System, we can perform a site survey and walk you through the solar process.
We can also assist you with financing for your new Timberline Solar™ System, if you qualify.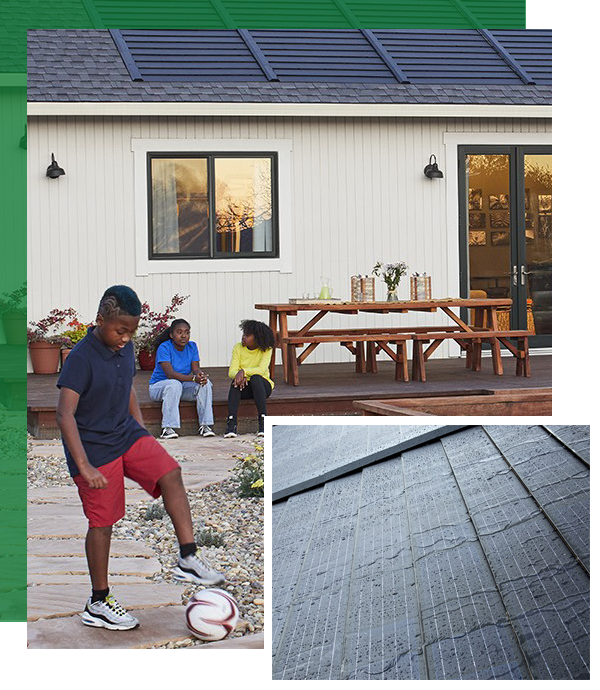 Timberline Solar™ is made up of shingles, not panels or heavy tiles. These shingles are water-shedding, strong and warranted to withstand winds up to 130 mph. Rack-mounted solar installations—where the solar is separate from the roof–require the drilling of dozens of holes into the roof membrane. Any resulting damage related to those holes is not typically covered by roof warranties.
For homeowners who already know the quality of GAF roofing products, the Timberline Solar™ roof has the same wind and water-shedding warranty coverage as Timberline HD.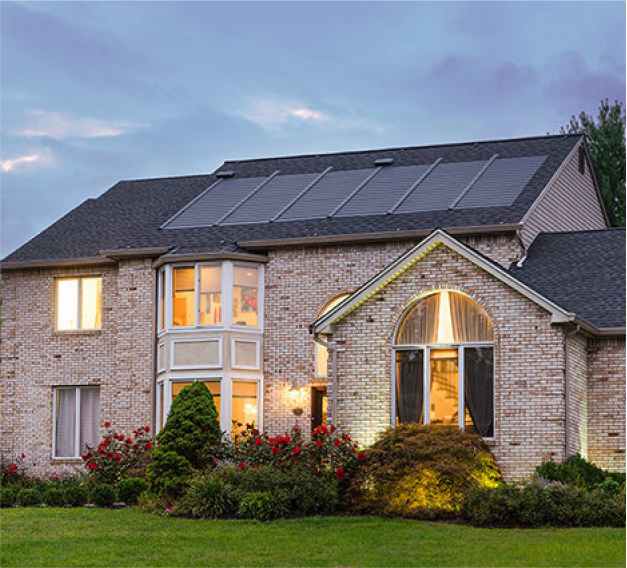 Learn More
About Going Solar
A solar roof is one project, one design, one crew, and one straightforward proposition. And, it may pay for itself over time, as it generates energy for the home and reduces monthly electric bills.

Schedule an appointment with Bright Side Roofing today to discuss solar roofing.
Call us now at 302-674-4642 or fill out our online form. You are also invited to visit our showroom at your convenience.